This article is a stub and needs to be cleaned up.
This article still needs to be fully made. Some details will be missing. Please clean this article if you can.
uNation Redux is a remake of OneNation's Geometry Dash XL demon uNation. As with uNation, it is a theme mix, however, every single part in the level is being remade, complete with new decoration, buffs, nerfs, and some new gameplay. It is said to be rated once it is finished and verified.
Desciption
This level is mostly a theme mix, incorporating almost every theme known in Geometry Dash. These include: Industrial, Geometrical Dominator, Deadlocked, Forest, Hell/Bloodbath, Neon, and others. The level takes up the entire song, at four minutes and ten seconds. Another large reason this level is so hard is because there are many parts that require straight flying and also some parts require rapid tapping. And now with the buffs, there is even more to worry about.
Gameplay
The gameplay is almost the same as uNation, but some new things have been made. When the level is finished, the author(s) of this article will put up each part, and describe their changes.
Scientedfic: (pls add descriptions pls cuz me not gud at this lol)(to be built)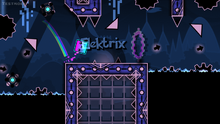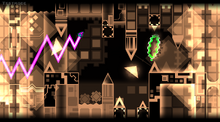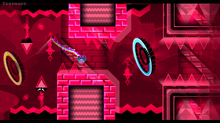 Kimani: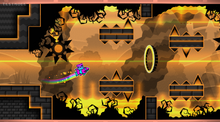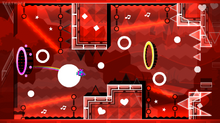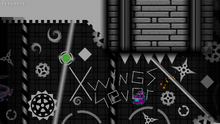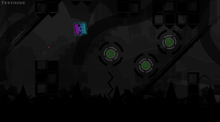 Cosmic GD: (to be built)
DarkLion: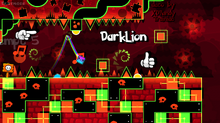 YoshiCreator: (to be built)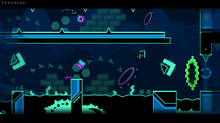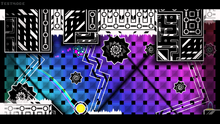 ElectroBlaze: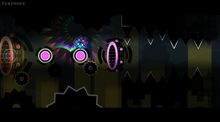 Korr: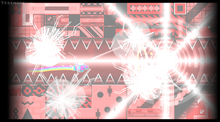 Sonic49: (to be built)
XDRandy: (to be built)
ZenthicYoshi: (to be built)
Videos
Images
Trivia
The level name was a name idea from XxHellDignityxX (former 1N member)
It been over a year since the collab progress started.

Even with incredible speeds initially, the collab to this day is not finished.
Randy and Trainiac decided to reboot the collab again during April 19, 2019.
Community content is available under
CC-BY-SA
unless otherwise noted.